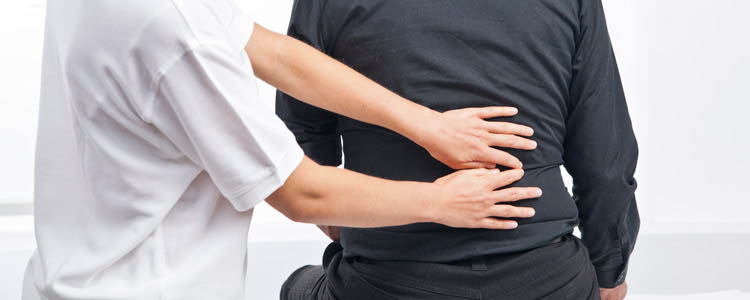 2019
Animal Wellness Magazine, October 2019
...Animal Bowen Therapy can effectively relieve acute and chronic pain, improve posture and joint mobility, speed recovery from injuries and accidents, reduce physical and emotional stress, and enhance overall health and energy...

In The Moment, March 2019
...A key skill of the Bowen practitioner is knowing which area of a client's body to apply moves to, in order to trigger the necessary cascade response that helps to restore function. Clients often report feeling deeply relaxed during treatment, along with sensations of heat or tingling where the practitioner has applied moves – even after they have left the room ...

2018
Massage Magazine, October 2018
It is an unusual form of bodywork, in that the moves are performed in specific locations on the body, followed by pauses of several minutes between sets of moves, to allow the body to integrate the effects of the work...

Saddleworth Independent, May 2018
After stumbling across Bowen Therapy at a Christmas fair, little did Amanda Owen imagine she would one day be qualified and practicing it to help others...

2017
The Seattle Times, July 2017
...The biggest shift came after the session, when I was out for a walk. I didn't have to think about my alignment; I was naturally walking with my weight shifted toward my heels, my front ribs pulling down toward my hips and my shoulders relaxed...

2016
Bournemouth News, July 2016
...This treatment is surprisingly gentle yet instantly effective. I felt more energetic for about seven days and pains in my lower back disappeared...

Holistic Therapist Magazine, June 2016
Senior Bowen practitioners Helen Mary Perkins and Dr Jackie Knott mark the centenary of the birth of Tom Bowen, founder of the Bowen Technique, and reflect on the impact his work has had on so many lives...

Shropshire Review, April 2016
For years I have suffered with a painful neck and shoulders, which a couple of years ago led to a frozen shoulder. So when county Bowen therapist Kate Fullerlove offered to see if she could help, I had nothing to lose. Symptoms which have been reported to respond include everything from headaches to foot problems, sciatica to digestive conditions. Among those who have used Bowen are TV adventurer Bear Grylls...

Bridgnorth Journal, April 2016
A celebration of the 100th birthday of a therapy pioneer's birthday in Bridgnorth also raised more than £200 for charity...

2015
Yoga Magazine, July 2015
The Tom Bowen Legacy Trust Fund (TBLTF) is an international charity that supports children with disabilities; by providing them with the equipment to enhance their quality of life. All of the children who benefit from gifts will receive Bowen Therapy...

Penny Post, May 2015
Research Success into Treating Boys with Dyspraxia /DCD by Dr Melanie Morgan-Jones...

Daily Star, April 2015
Not so tough after all: Bear Grylls' secret pampering sessions. BEAR GRYLLS is billed as one of the hardest men on Earth, but what he doesn't tell you is that he secretly enjoys regular pampering sessions...
---
2014
Tatler, October 2014
And breathe... The secret of improved health and well-being? It's as easy as breathing in and out. You're doing it as you read this. Unconsciously, not thinking about it. Breathing, that is. See how easy it is?
Health and Homeopathy, Summer 2014
Bowen Therapy, just like massage, is a hands-on therapy; but there the similarity ends. For where massage is often most beneficial when it is repeated at regular intervals, Bowen Therapy often only needs to be done once (sometimes twice) in the same place on the body to have an effect...
Natural Health Magazine, May 2014
Top therapies for Back Pain. Stop ignoring those niggling backaches - health writer Frances Ive finds out how holistic treatments could help...
What Doctors Don't Tell You (WDDTY), May 2014 — "Girl in a coma"
Jessica Willard was not expected to last the night after she fell from a wall. Yet, not only did she recover, but she is now back to full health — and she suspects a therapy called Bowen had a lot to do with it...
Healthy Magazine, March 2014
Want to target muscle pain the gentle way? This massage therapy could be the answer...

Healthy Soul website, February 2014
Intrepid adventurer Bear Grylls has a rather surprising ally in his efforts to stay at peak physical performance - the gentle complementary therapy called the Bowen Technique...
---
2013
What Doctors Don't Tell You (WDDTY), August 2013 — "Going, going, gone"
At six feet six inches, Henry Wyndham was used to the occasional twinge in his back. But this time the pain was excruciating and unrelenting, and he had endured it for six months without relief. A bulging disc was causing sciatica, and medicine has little to offer other than rest, warm compresses, exercise and pain-numbing medication...
---
2012
The Irish Times '12 — "A holistic way to treat injury"
A seriously ill man in a wheelchair is back on his feet, with help from the Bowen technique, writes Isabel Conway in Antwerp. When Breda McQuaid first met Danny Spiessens he had paralysis from the chest down...
InCommerce Mid, East, West-Lothian Summer '12 — "The Bowen Technique"
Do you like approaches to change that work? Do you think outside the box for solutions to problems? Do you want to know about how you (or your employees) can feel better quickly and improve performance at work, rest and play...
Spirit&Destiny Feb '12 — "Bowen Technique"
Severe migraines left Sarah Crickmore-Clarke, a software project manager, unable to function in everyday life. Here, Sarah, 38, explains how the Bowen Technique gave her back her life...
Yoga Magazine '12 — "Bowen Therapy, the BTPA"<
The founder of the Bowen Technique, Tom Bowen (1916-1982) was born in Brunswick, Australia. He started by treating the injuries, aches and pains of local sportsmen, friends and colleagues in Geelong. He had a particular interest in back pain...
---
2011
Essentially MIDIRS Nov '11 — "In deep: Bowen Therapy & midwifery"
The Bowen Technique is a gentle, deeply relaxing, non-invasive physical therapy that allows the body to attain its natural balance and heal. Effective as a structural treatment for specific pain, Bowen Therapy addresses the body as a whole...
Vitality (BABTAC) Sep '11 — "Bowen Therapy helps roll away chronic pain"
The Bowen Technique is a natural, drug-free, non-invasive complementary therapy, invented in Australia and introduced to the UK in the 1990s. Bowen Therapy has a particularly strong record of success in the treatment of back pain...
Janey Lee Grace website 2011 — "Bowen - an amazing treatment for back pain et al"
Here's a specially revised extract on Touch Therapies and specifically The Bowen technique from 'Imperfectly Natural Woman' by Janey Lee Grace followed by a press release about Sarah Yearsley Bowen practitioner...
---
2010
CAM Lifestyle Oct '10 — "Bowen Technique provides the only answer for Coronation Street's Jack"
A gentle pain-relieving therapy has worked wonders for this Street star. "Try it, and you may get one heck of a surprise!" said actor Bill Tarmey...
Community Health Spring '10 — "The Bowen Technique: A successful, cost-effective therapy to complement NHS treatment"
One of the fastest-growing complementary therapies in the UK, the Bowen Technique, was recognised by the Complementary and Natural Healthcare Council on 15 February 2010...
Primary Care Today May '10 — "The Bowen Technique"
Practitioners of one of the fastest-growing complementary therapies in the UK, the Bowen Technique, can now be registered by the Complementary and Natural Healthcare Council (CNHC)...
Ethical Living Jan '10 — "Introduction to The Bowen Technique"
More people are turning to alternative and complementary therapies to improve their health and wellbeing. One method that is becoming increasingly popular is the Bowen Technique (also known as Bowen therapy)...
---
2009
That's Life Sep '09 — "Painkillers made me a zombie"
What I was like: Someone I didn't want to be - always aching, tired. Aged 27, I quit my barmaid job. I needed help from social services as well as my mum Jean, 45, so I could cope...
Daily Express Aug '09 — "Bluffer's Guide: The Bowen Technique"
The technique was developed in Australia in the Fifties by chiropractor Tom Bowen. It is a gentle, hands-on, complementary therapy which, it is claimed, sends impulses to the brain to trigger the body's own healing mechanism. Therapists apply very gentle pressure to soft tissue at key points on the body to support and boost the body's own ability to naturally rebalance and heal itself. There is no manipulation and the treatment is so light and relaxing that it is safe for all ages, from newborn babies to the elderly...
CAM Lifestyle Aug '09 — "Bowen : the gentle treatment with profound effects"
One of Europe's fastest growing complementary therapies is the Bowen Technique. Developed in Australia and only brought to the UK in the 1990s, it's now increasingly recognised as a therapy which can help with a very wide range of conditions...
Juno Summer '09 — "Bowen: Therapy for the whole family"
Diagnosed as asthmatic at the age of two months, James was having to use his facial 'pump' up to four times a day. He seemed to have a permanent cough and cold, was wheezing all the time and regularly suffered from croup. His mother heard about the Bowen Technique...
Woman&Home Jun '09 — "Back Pain - relieve it with gentle Bowen Technique"
When you're in pain, for whatever reason, even the thought of a deep massage may literally send you through the roof! But Bowen Technique, a different kind of hands-on experience, is definitely worth trying...
High Spirit Apr '09 — "The Power of the Healing Touch"
The Bowen Technique: remarkable results across a comprehensive range of conditions. One of Europe's fastest growing complementary therapies is the Bowen Technique...
---
2008
Healthy&Organic Living Dec '08 — "The heal everything technique"
The Bowen Technique has helped thousands of patients with problems as diverse as breathing difficulties and dyslexia. Emma Amyatt-Leir finds out why the technique is so powerful...
---
2007
SPIN Magazine Aug '07 — "Controlling Ménière's Disease with The Bowen Technique"
A friend then recommended Bowen Technique, which she thought might help with my jaw. I had never heard of Bowen before but it was a major breakthrough for me and it has changed my life and enabled me to control my Meniere's disease....
---
2006
Natural Lifestyle Jul '06 — "The Bowen Technique - the gentle touch for natural healing"
Migraine: the Bowen Technique therapist will discuss frequency and severity of symptoms and potential triggers such as allergies, food types, wine and general stress levels. After the core spinal column moves, the therapist will probably focus on specific moves around the neck and head...
Talkback (BackCare) '06 — "The Bowen Technique"
The Bowen Technique, not a massage or manipulation, is totally unique and unlike any other therapy that I have experienced. It consists of particular light movements using thumbs or fingers on various parts of the body...
Tinnitus Focus '06 — " The Bowen Technique and tinnitus"
Tinnitus is a difficult condition to treat with success because it seems to have so many different causes but in some cases, Bowen Technique practitioners have seen significant improvements in clients with everything from mild and intermittent to severe and long-standing tinnitus...
---
2002
Osteopathy Today Sep '02 — "Bowen and Osteopathy – The Missing Link"
​As one osteopath struggling to come to terms with Bowen put it, "It just didn't make sense. How could one perform these seemingly insignificant moves and expect to change structure? In the end I set out to disprove what my instructor was propounding. In a very short space of time, the results spoke for themselves. I was sadly a convert!"...
---
Articles about Neurostructural Integration Technique (NST is based on the work of Tom Bowen)